Learning science vocabulary can sometimes be boring to a child. And when they already have to learn the concepts too, it can be challenging. With so little time in the classroom for science, what can teachers do to make sure students learn the important vocabulary students need?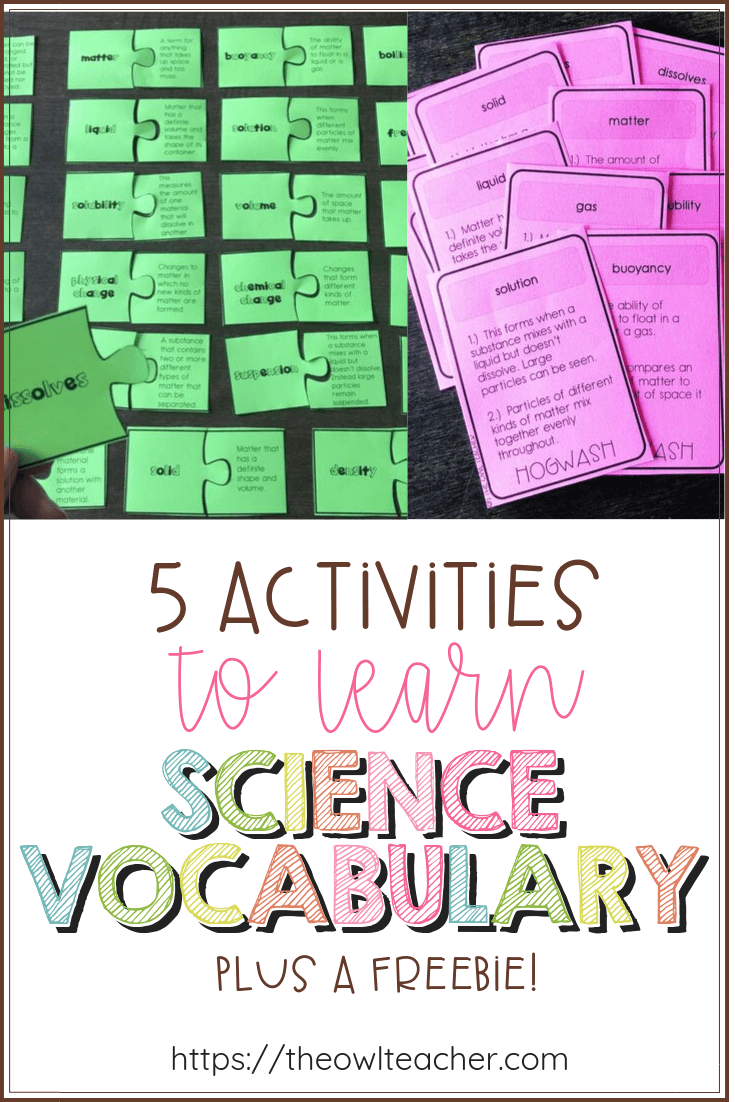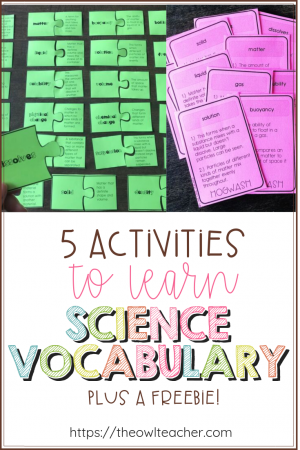 I have five activities that I like to incorporate into my class that is not completely limited to my science block. In fact, I will often use them during a center in reading. I have also created a "station" that I have set up at the back of the room for early finishers.
Activities to Help Students Learn Science Vocabulary
1.) Puzzles. I like to provide my students with these two-piece puzzle pieces with the term on one side and the definition on the other. Then they can just simply match them up. I have printed them on cardstock, laminated them, and placed in a center before. I have also provided students with blank ones to write the terms and definitions on to keep in their desks as "flashcards" for practice when they finish work early. We just mark the back with matching letters so students can 'self-check' their answers.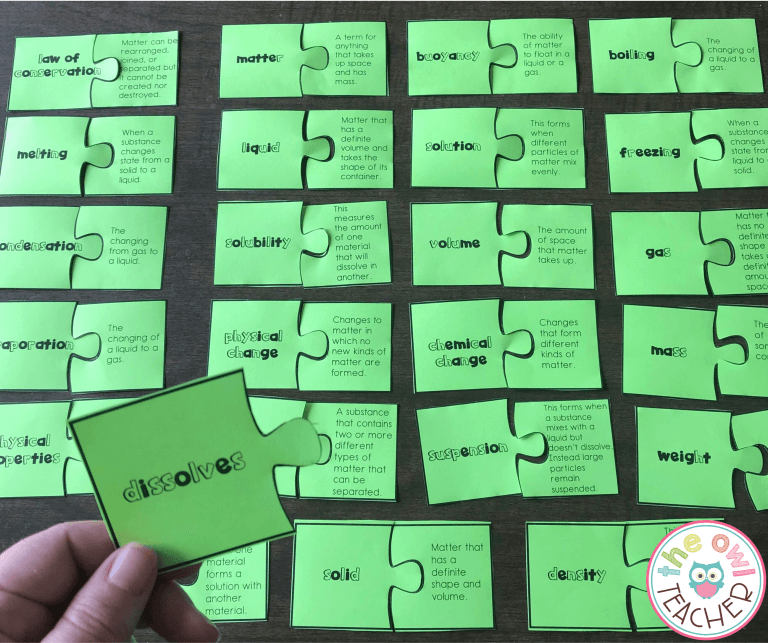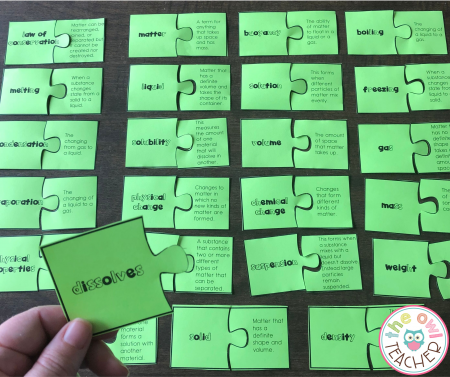 2.) Dominoes. This is an activity that you can have just one student or a few students participate in. Students match the end of a domino that has a term on it, with the end of its matching definition. Then, if possible, have students try to loop it around into a complete circle. It's a great way to review those all-important terms.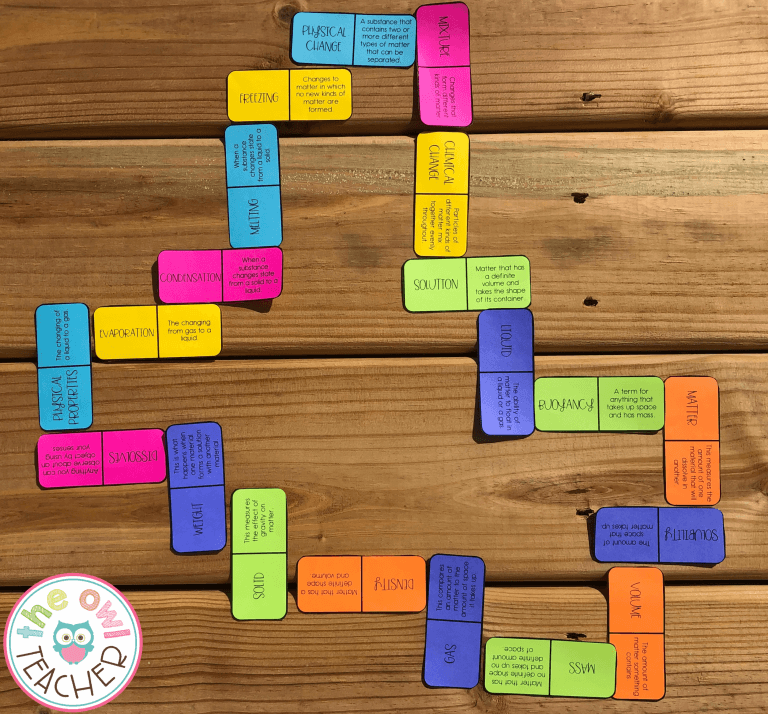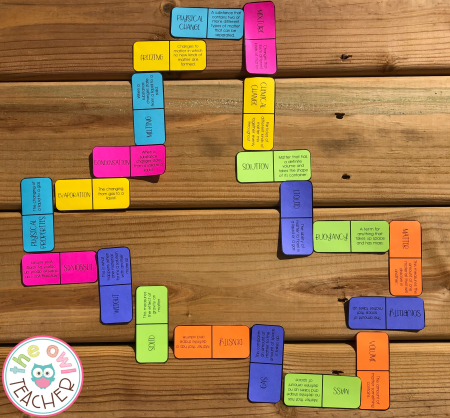 3.) Hogwash Game. This game is similar to the game Balderdash, but it's called Hogwash. In it, students partner up and one student reads the definitions while the other student has to determine which definition is the correct one. Only one definition is accurate, while the other one is "hogwash!" It's a fun game that definitely keeps students on their toes!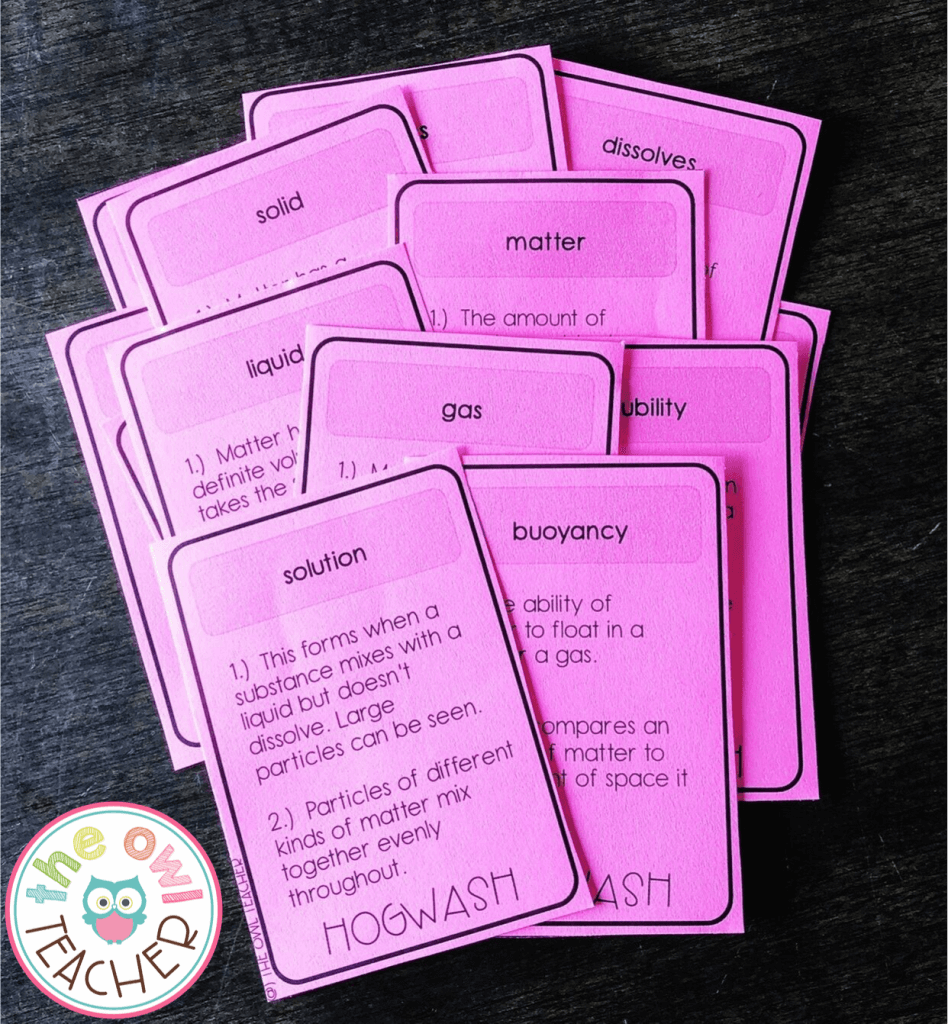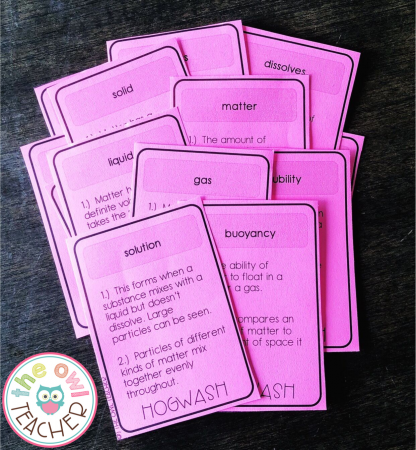 4.) Guess it! Game. This game can be played in two different ways. Pair students up and have one student draw a card. They do not read the word at the top. Instead, they give the clues provided on the card. The other player has to try to guess which vocabulary term it is using the provided clues. If guessed correctly, he or she gets to keep the card. Then it's the other player's turn. The player with the most cards in the end wins!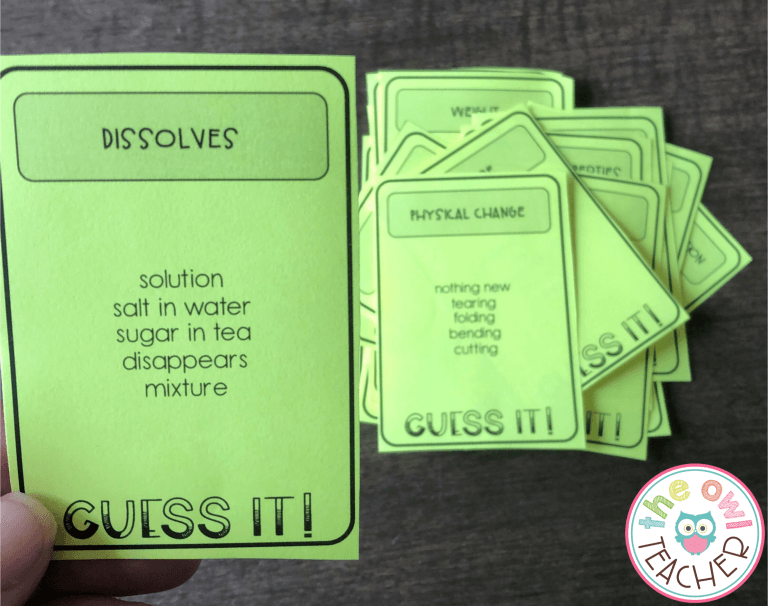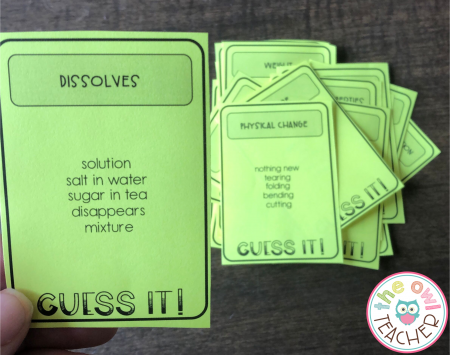 Another option is to play as directed above, but instead of using the words on the card as clues – use them as words you cannot say! That makes the game more challenging and students have to think of other ways to describe the term (other than just simply saying "it rhymes with").
5.) Color-By-Number. I know, there's a limit on worksheets, as I expressed in my blog post "Preventing the Overload of Worksheets." But sometimes there are some that are interactive and help students review their vocabulary. Plus, it's perfect for morning work, independent work, or even homework. For instance, I like to do the color-by-number ones: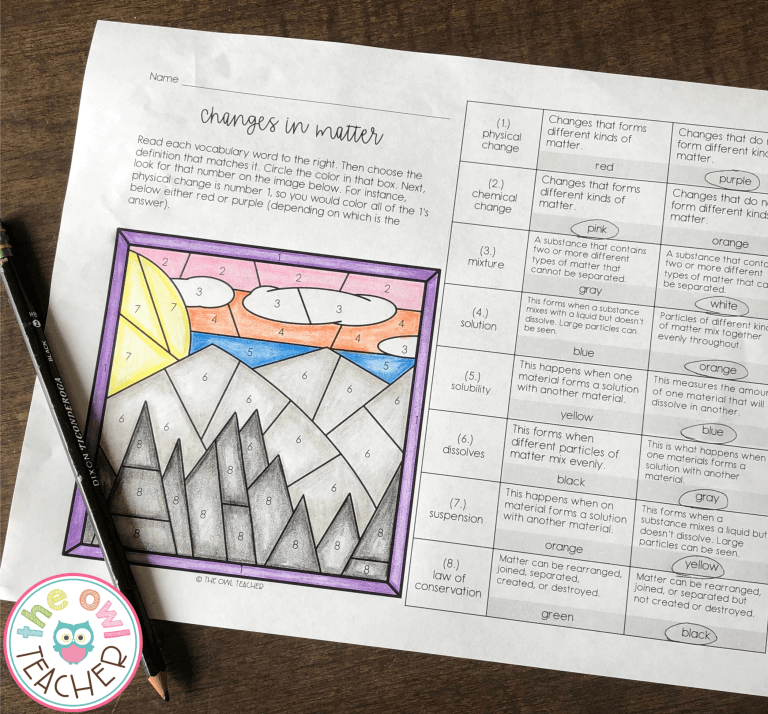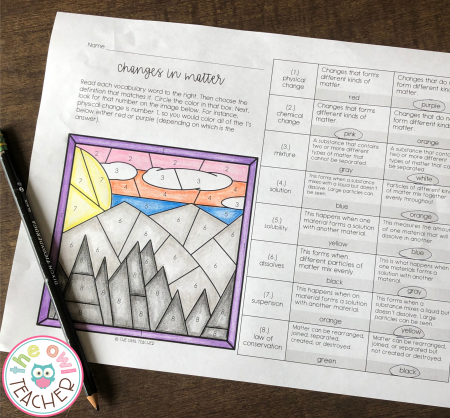 These fun activities can be done in any classroom to help your students learn their science vocabulary! I currently have all of these activities in my Matter Vocabulary packet in my store! I plan to continue creating vocabulary packets for all science units!
To know when new science vocabulary packets have arrived, be sure to follow my store here or sign up for my newsletter by clicking here!
GRAB YOUR FREEBIE!
Of course, you can't go without grabbing your freebie! I have for you the Matter dominoes free! It's from my matter unit, as described above.
Just click here to download it!