As most of my followers know, I love to find new and unique ways to present material to my students. So when I have to get my students in the habit of studying and learning vocabulary, I like to provide them with a vocabulary review slider frame!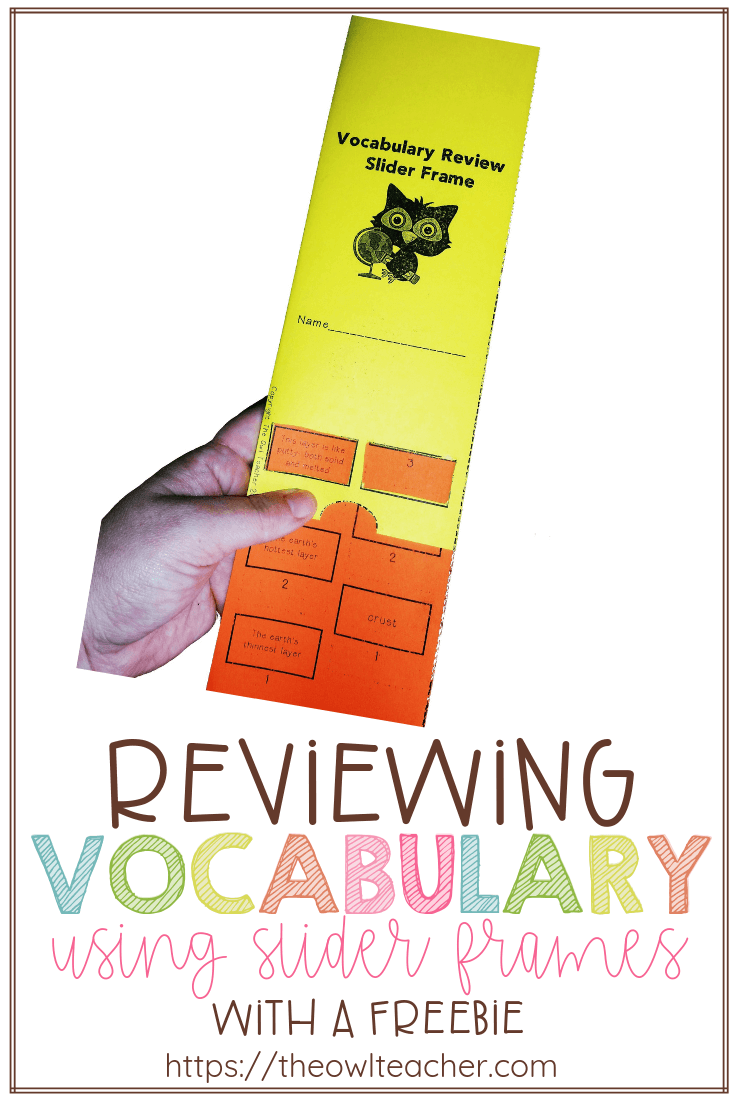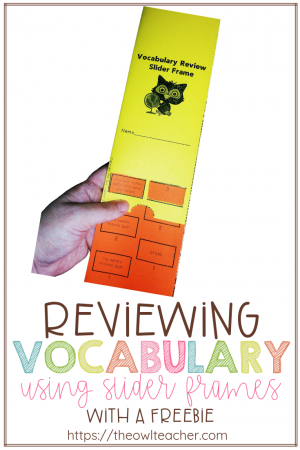 This is a simple and unique way to practice vocabulary. It just takes two pieces of paper. If you were to reuse it all year long, you could copy the outside frame on sturdy card stock, then cut out the necessary boxes and finger grip, and then laminate. This will create a nice window for the boxes. I just simply cut the frame out, fold it on the dotted lines and tape the back to create the frame. (See picture below.)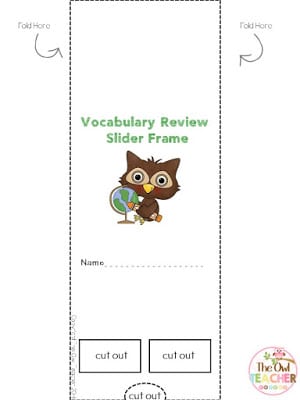 The next sheet (see below) is where you would place the vocabulary terms and their definitions. If you were to laminate the slider frame for your students, you could easily just copy it on a piece of regular paper. Then you could even have the students fill it in with their own writing. If you desired, you could type the terms and definitions on it and then laminate it (folded back to back) to be the slider piece for reuse each year in that particular unit.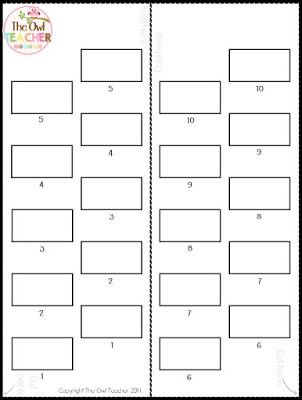 In box 1 on the lower left you would write the definition. Then on the other box labeled 1, you would write the term. (or vice versa… this could easily be used for question and answers instead of vocabulary review too!).
After filling this sheet in, fold it in half, and slide it into the frame. Students would then pull it down so that the first definition is in the window. Then after determining the answer, they would again slide it down more to allow the term to be viewed in the window.
This is a great way for them to work independently and self-check their answers! This continues until they have to pull the card out and flip it over. If you created multiple card terms — such as for an entire unit — students could even work in partners quizzing one another. You could even type the definitions in on the left side and as students practice have them write in the term on the right side. Then together you can quickly check it!
GRAB YOUR FREEBIE!
I have this awesome vocabulary review slider in my science unit, Earth Changes and my kids love it! I am providing you with a FREE DOWNLOADABLE template (and of course directions!) in either an editable version (in powerpoint form) or a PDF version. (The images are currently not linked.)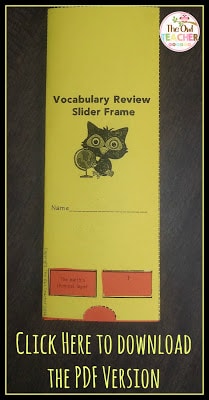 Want more valuable teaching tips and other ah-mazing perks, such as discounts, giveaways, flash freebies, dollar deals,

Get Weekly Freebies!
Sign up for our short & sweet newsletter to get a freebie each week! It's quick and to the point, because you are busy!