I don't know about you, but for me, Mother's Day is just a pause in my routine. For instance, I get the day off, but do double the work the next day. Well, that's not entirely true, but sometimes it does feel like it. I'm sure we all have moments when we feel a bit exhausted with life in general and need a minute to regroup.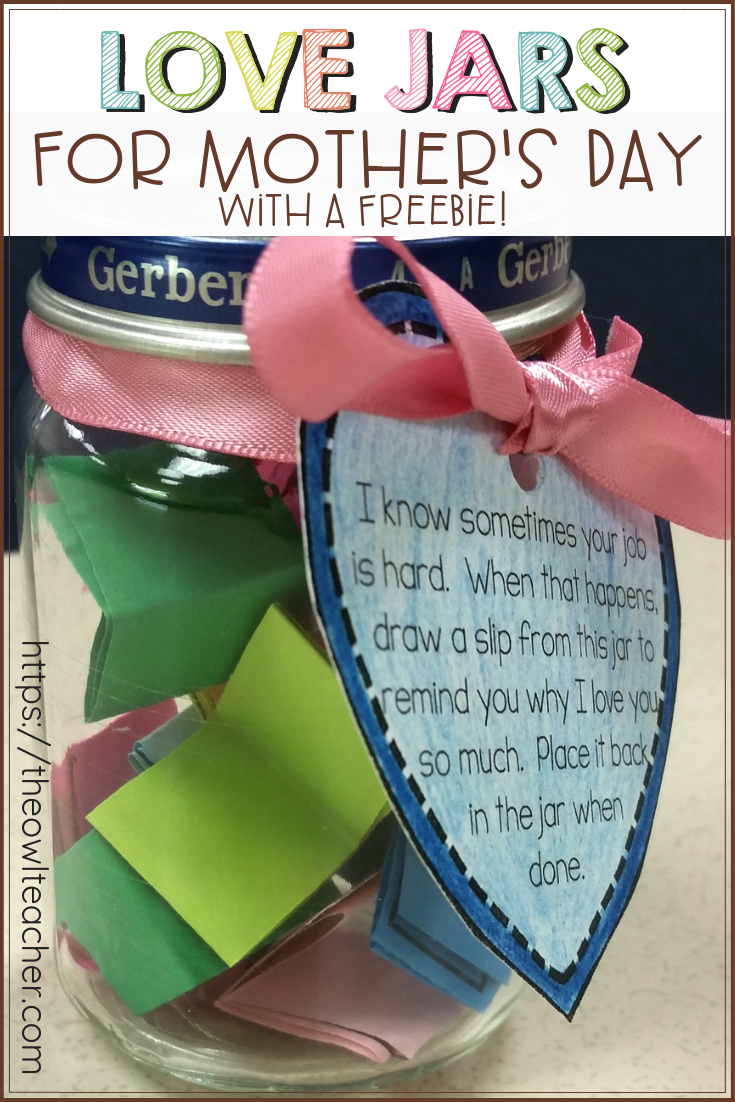 Traditionally in the past, I have always had my students create cute little Mother's Day cards with a pocket that holds hand-drawn flowers. These hand-drawn flowers were attached to the end of a Popsicle stick and on the stick was a "chore" the child would do for mom. Of course, if most mothers are like me, they don't cash in on the chore. In fact, it may at the most, go in a box for future nostalgic moments.
This year, I was trying to find something different and perhaps more useful. Whether I am successful or not, only time will tell. Recently, I was given a "blessing" jar. I don't know how familiar you are with this, but it is a jar that contains short Bible verses on strips of paper. I love it! In fact, I loved it so much that I decided to tweak the idea and use it for this project.

I work in a public school, so Bible verses were out of the question. Instead, I created strips that simply say, "I love you because…"  Since our culture is surrounded by such great diversity when it comes to families, I left off the word mom. That's alright though because that means this project can be utilized for a variety of special occasions. For instance, one could use this for Valentine's Day, Father's Day, birthdays, Christmas, Special Person's Day, or even…  Teacher Appreciation Day! *Hint, hint*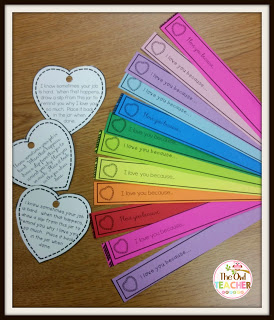 So here is the real scoop. I love baby food jars. I dread the day that those not-quite-as-cute plastic baby food containers take over. I bought enough jars for each student to have one. I used the sitting up stage or "middle" sized jars. However, you could buy the larger size too. (Or you could have each student bring one in or have someone donate.)  Then I dumped out the food (I know, someone could use it), cleaned the jars out, and using this fancy tool (What is this thing called? A widget? A razor blade?), I scraped off the glue/label.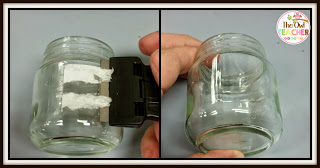 I provide each student with several strips (I copy them on multiple colors for appearance) to write why they love their special person. Then we fold them and place them inside the jar. We cut out the heart tag and decorate it.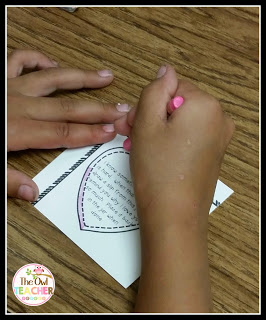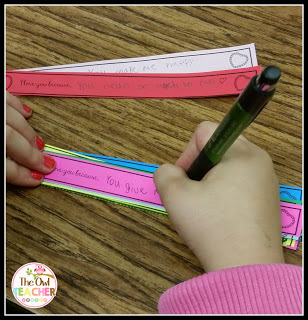 Then we attach it to the ribbon and create a cute bow. The tag tells the special holder of the jar this:
I know sometimes your job is hard. When that happens, draw a slip from this jar to remind you why I love you so much. Place it back in the jar when done.
I think they turned out quite cute! And possibly useful!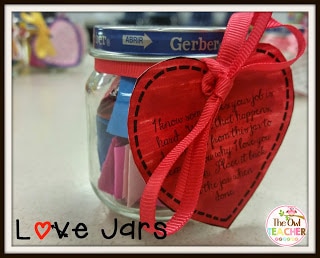 GRAB YOUR FREEBIE!
You can download it completely free right here. Just click on the picture below! Happy Mother's Day!