One way to get students engaged and thinking creatively at the end of the year is to have them create their own review board games. It's a great way to have them review the content and then when they are done, you can use their games to lesson plan in extra practice time! Win-win!
If you have been playing games all year, your students are likely already familiar with the layout of board games. Games can be very beneficial in the classroom, as I talked about in my post Spark a Love for Learning with Games.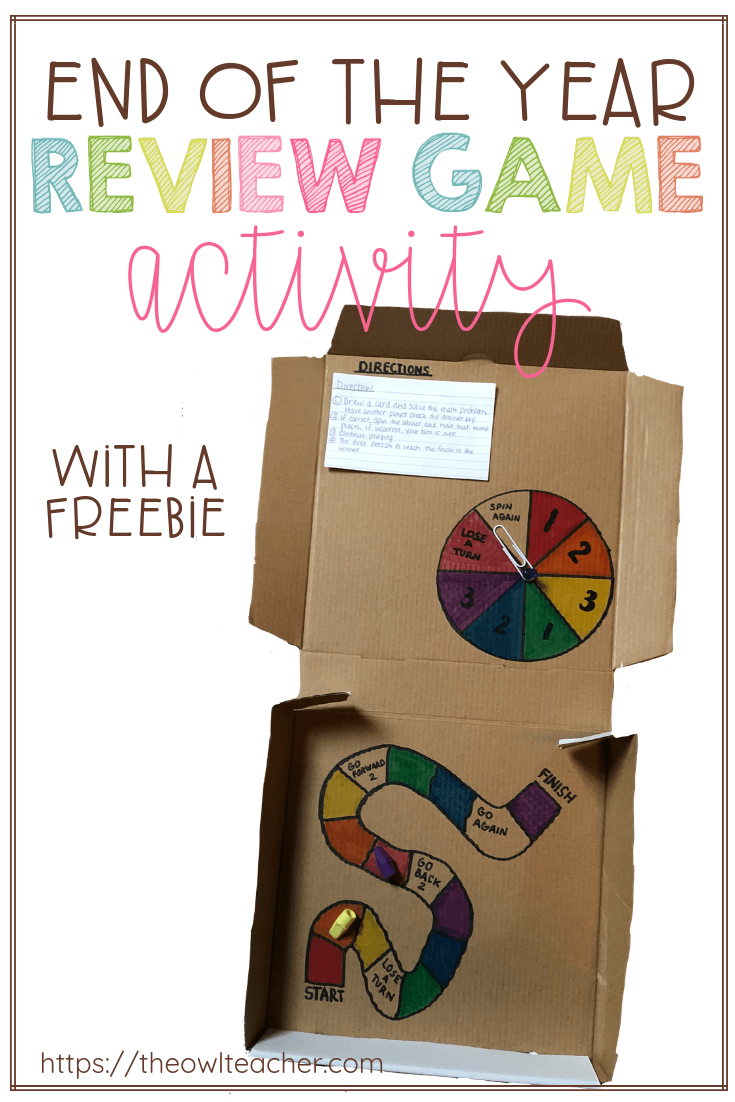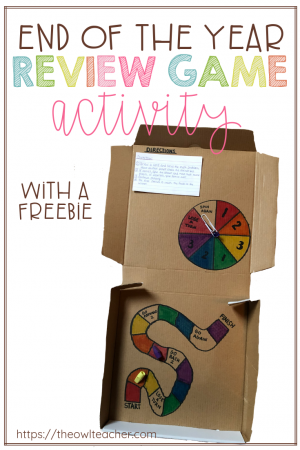 To begin, group your students in pairs or in small groups and provide each with 1 pizza box. Many times a local pizzeria will donate a small set of pizza boxes to a local classroom. Another option is to purchase them online through Amazon (affiliate link). You can get a set of small, personal-sized 9 inch boxes by clicking here. Students can then share them as a group or in partners to create their game.
Together discuss the directions (provided below as a freebie!) to creating their own personal game.
Designing Their Own End of the Year Game
Students need to do the following when designing their own game:
Select a subject-area topic that you had studied during the school year.

You can help them narrow it down if you'd like or even limit it to a specific subject (such as only in science). In the past, I have provided a sign-up sheet of various topics and students had to pick which topic they were going to create their game on.
Must first sketch the game on paper. Students have to sketch their ideas out on scrap paper and get it approved before they can transfer it to their pizza box. They only receive one pizza box!

They must write a plan for their game.

This includes explaining the objective of the game, the directions (which must include a demonstration of their knowledge on the topic and "chance" to win), and strategy.
Once approved by the teacher, then students can transfer everything to their pizza box where they will make it look neat and decorated with images related to the topic. Students will also create playing cards, paper dice, spinners, and any other materials needed.

Students must include the name of the game and the authors on the outside cover of the box and the front edge.
Students will play their game at least once to make sure that the game is accurate and makes sense.
Once every student has created their game, then together we have a "game day" as a class where we get into different groups and play each other's games. This is a great way to review the year's content and stay engaged during a time of the year when it's not so easy!
You can download the "Design Your Own Game" Student Directions, Proposal Form, and Rubric for FREE by clicking here!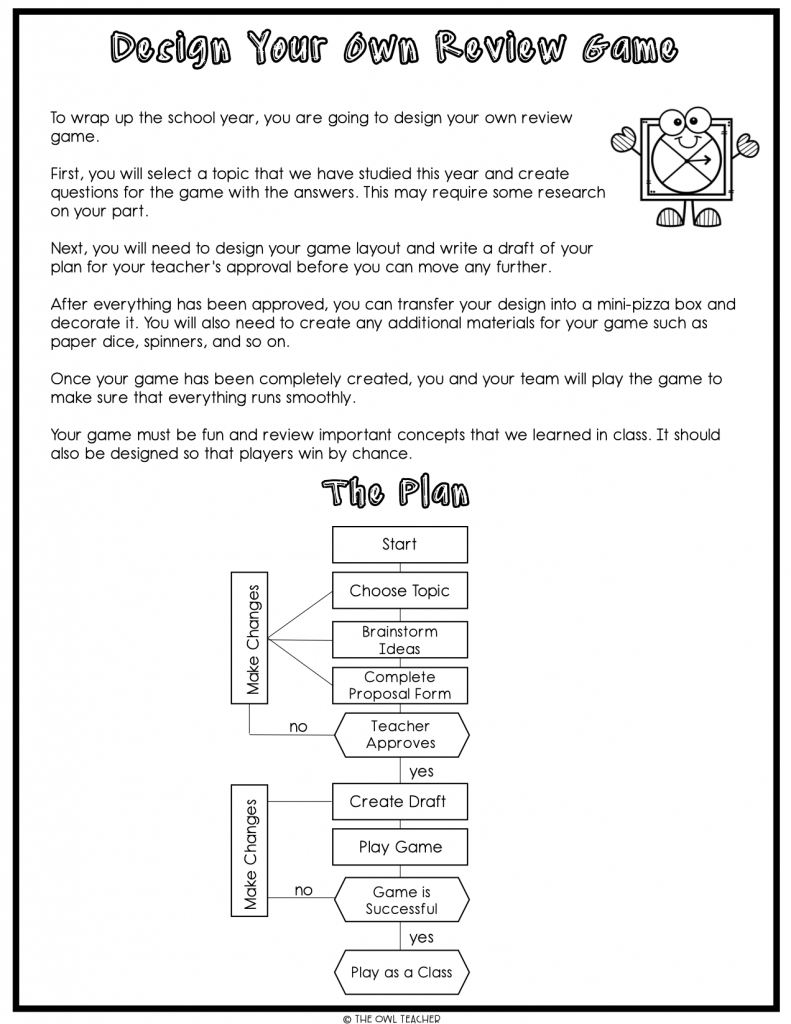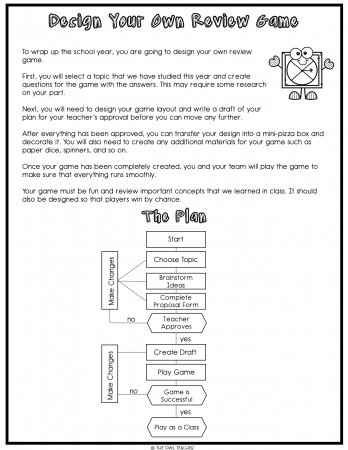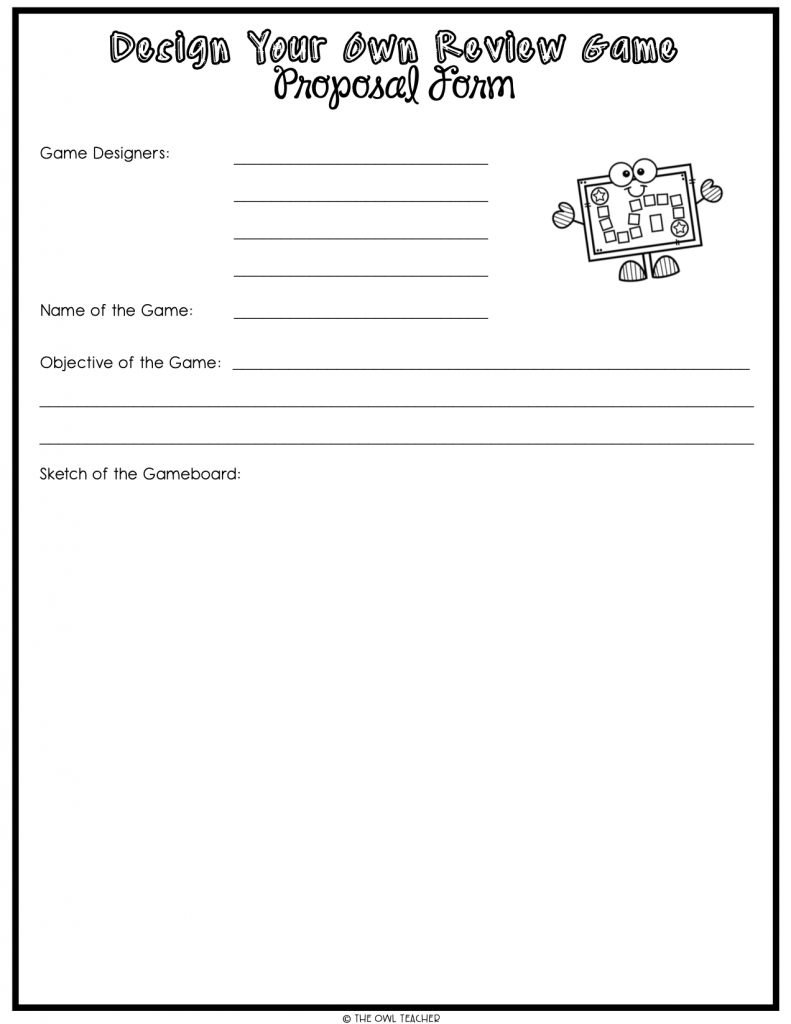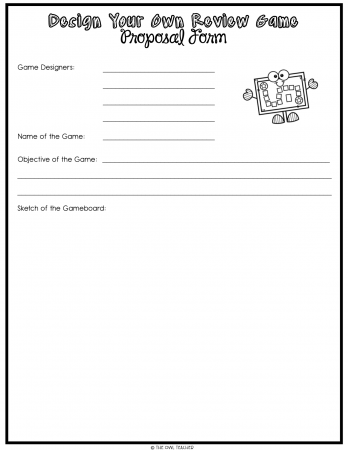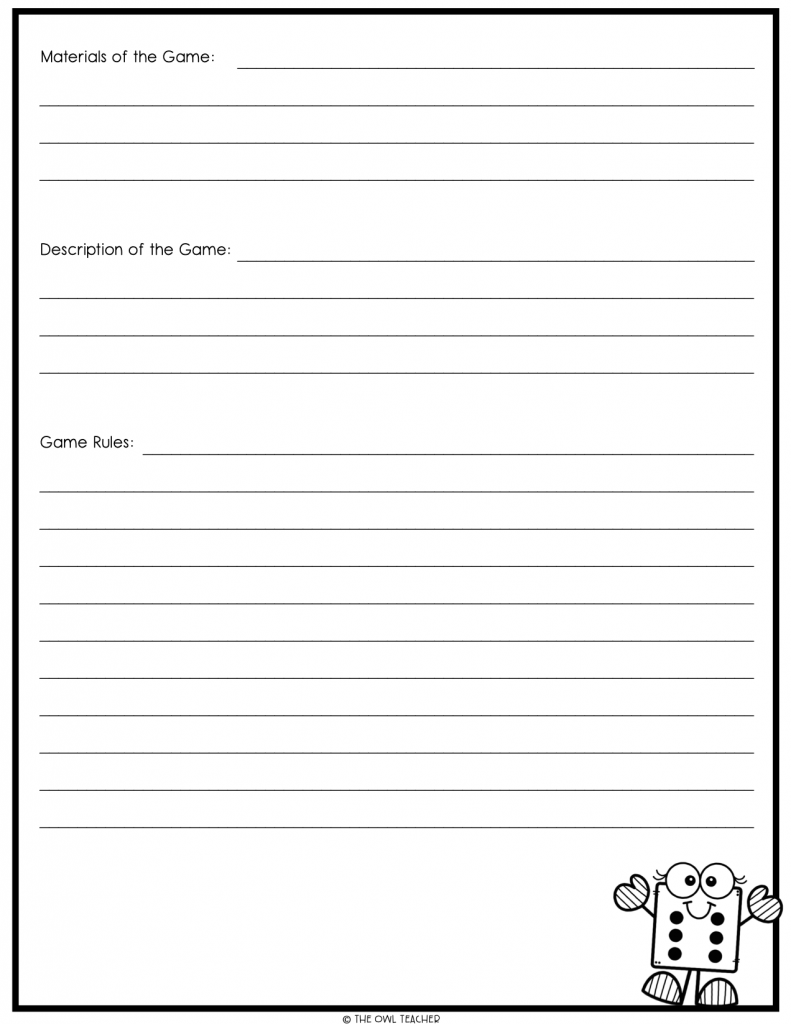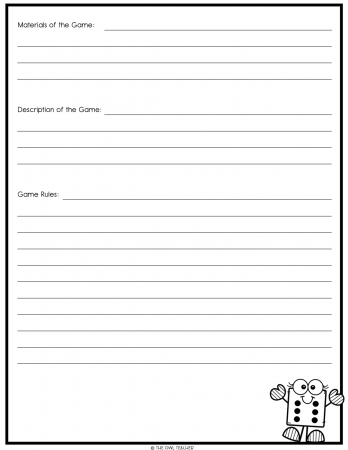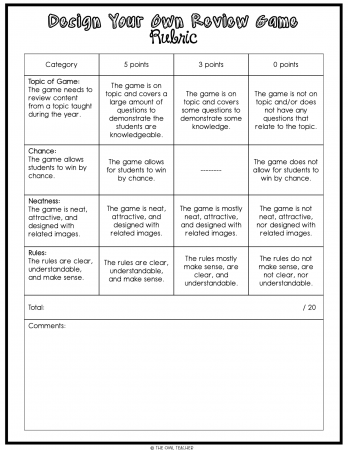 We want you to end the year with a celebratory bang! Check out these other free ideas for your upper elementary students and let us do the planning for you!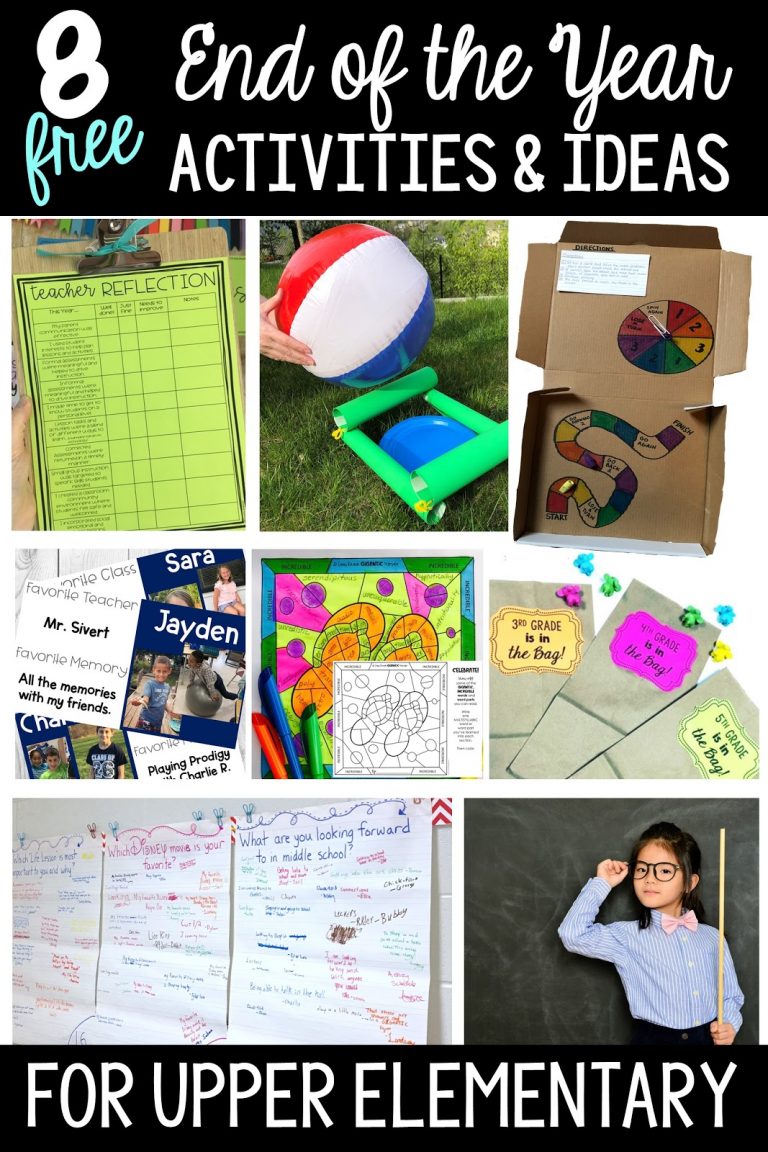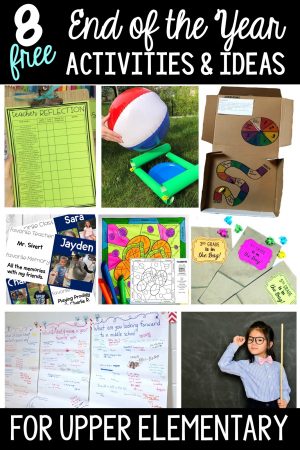 End of Year Must Do: Teacher, Student, and Parent Reflections // Think Grow Giggle
Beach Ball Boogie STEM Challenge // Kerry Tracy
End of the Year Review Game // The Owl Teacher
Ending the School Year with a Slideshow // Mikey D Teach
Word Work End-of-Year Celebration // Reading by Heart
"This Year is In the Bag" Reflection & Share-a-Bration! // Tarheelstate Teacher
Making Memories at the End of the School Year // Love Learning
Tried & True Solution for End of Year Teacher Tired // Tried and True Teaching Tools