Not too long ago in science, we were exploring the differences between vertebrates and invertebrates. Of course, most students are quick to tell you that one has a backbone and one does not, but I wanted to go a bit deeper and ask them, "What is the big deal about the vertebrates anyway? Is there something special about them, other than the fact that we have them?"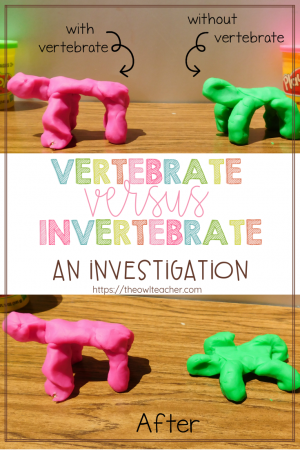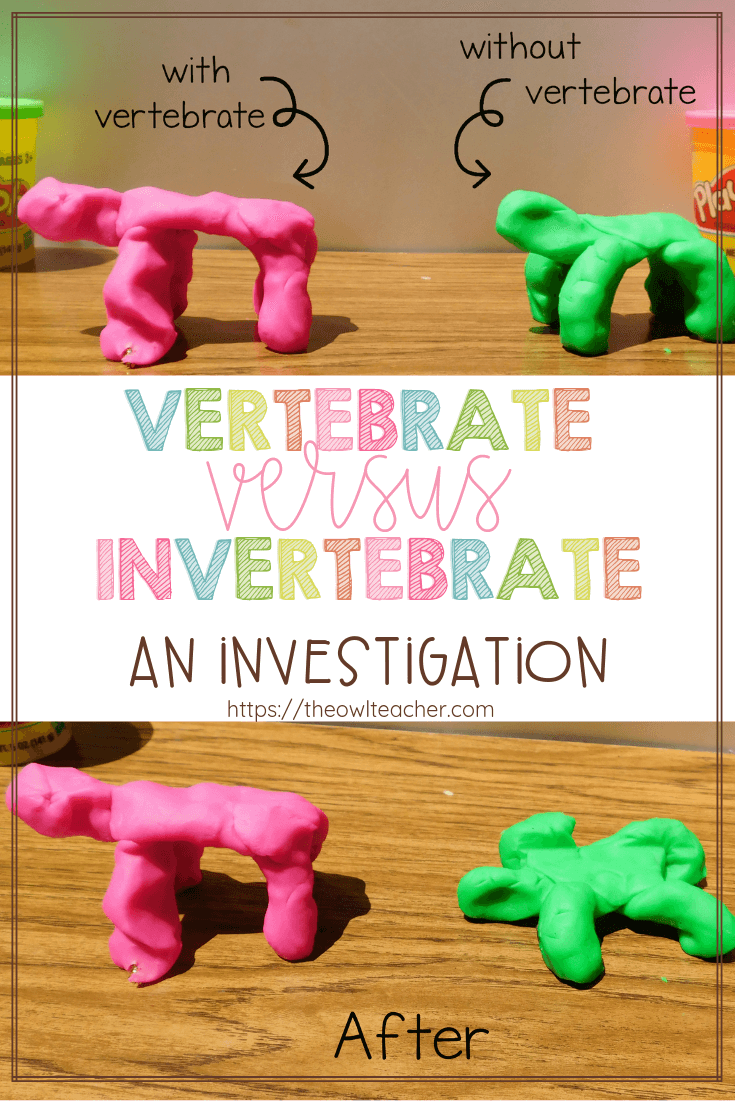 That's when I pulled out the playdough (though clay works just fine), Jenga blocks, and pipe cleaners so we could explore this a bit further.

Investigating Vertebrates and Invertebrates!
I wanted students to realize that vertebrates are typically larger animals than invertebrates and that their backbone is used to support the weight of their bodies. To investigate this, I had students create two different animals using playdough. The first one had pipe cleaner throughout its body, much like we would have as vertebrates. Then, I had them create an animal without vertebrae. These animals both had to be free-standing after they were created.
Then, I provided each pair of students with Jenga blocks. We had a few tumbles, so we had to readjust our animals to have flat backs so the blocks could rest on them without falling as we stacked.
Students stacked one block at a time. First on the vertebrate, then on the invertebrate. Then another block – first the vertebrate, then the invertebrate. We continued doing this for a while.
---
---
As we progressed we could see clearly that the invertebrate animals in each group were starting to get a bit weak and starting to dip a bit, while all the vertebrates were still standing strong. (I did have to remind students that they did not need to push down on the "animals.")
We definitely discussed how the more weight the animals gained, the more the invertebrate animal would collapse, while the vertebrate animal would continue to do well. However, we did discuss that this would not always be so even with the vertebrates, as even they have a weight limit.
After we completed our investigation, I had my students fill out their tabbed booklets that I like to have my students do in science. It was a fun activity and a great way to incorporate a little literacy with science.

Get Weekly Freebies!
Sign up for our short & sweet newsletter to get a freebie each week! It's quick and to the point, because you are busy!