Students often don't know what to do when it comes to preparing for testing. Even if they had heard from the previous years' teacher to get a good night's sleep or to eat a healthy breakfast, it's likely to be far from their mind. It's our job to help students be prepared and successful.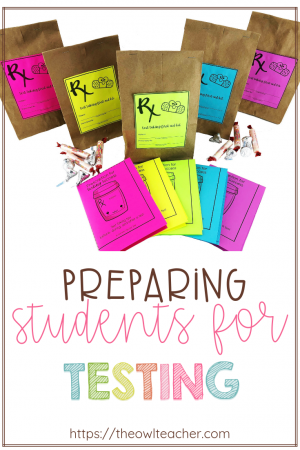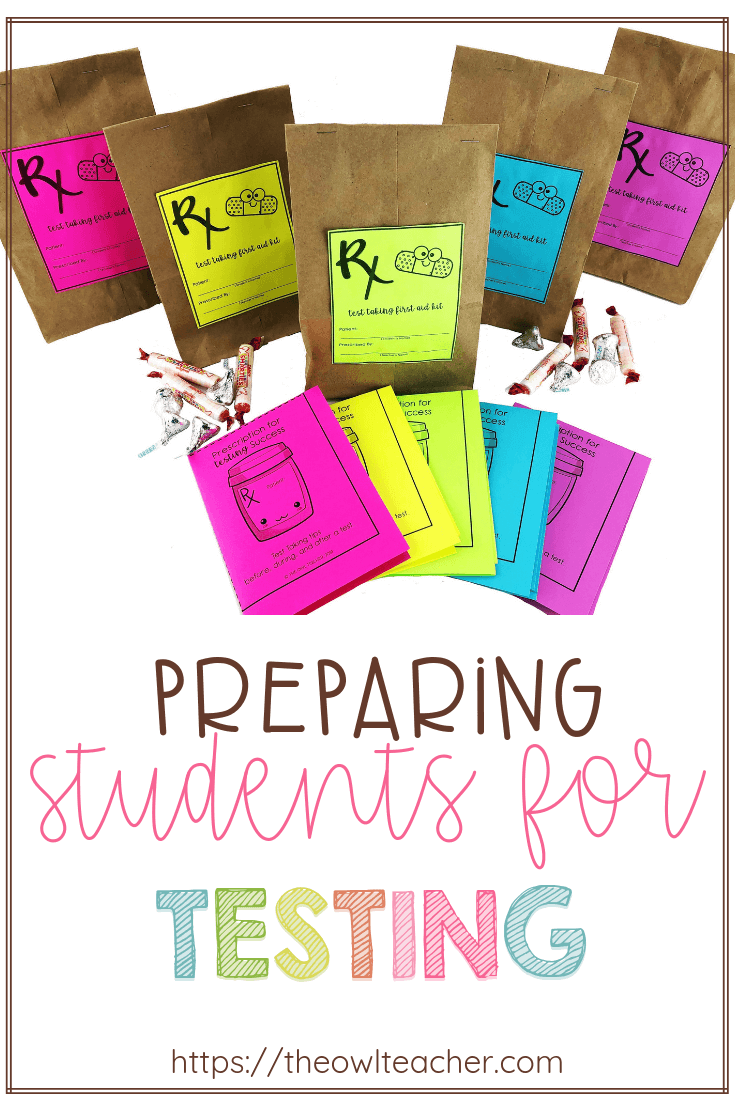 One way that I like to help my students be successful is through a motivational technique where I provide them with a paper lunch bag with a "prescription for success."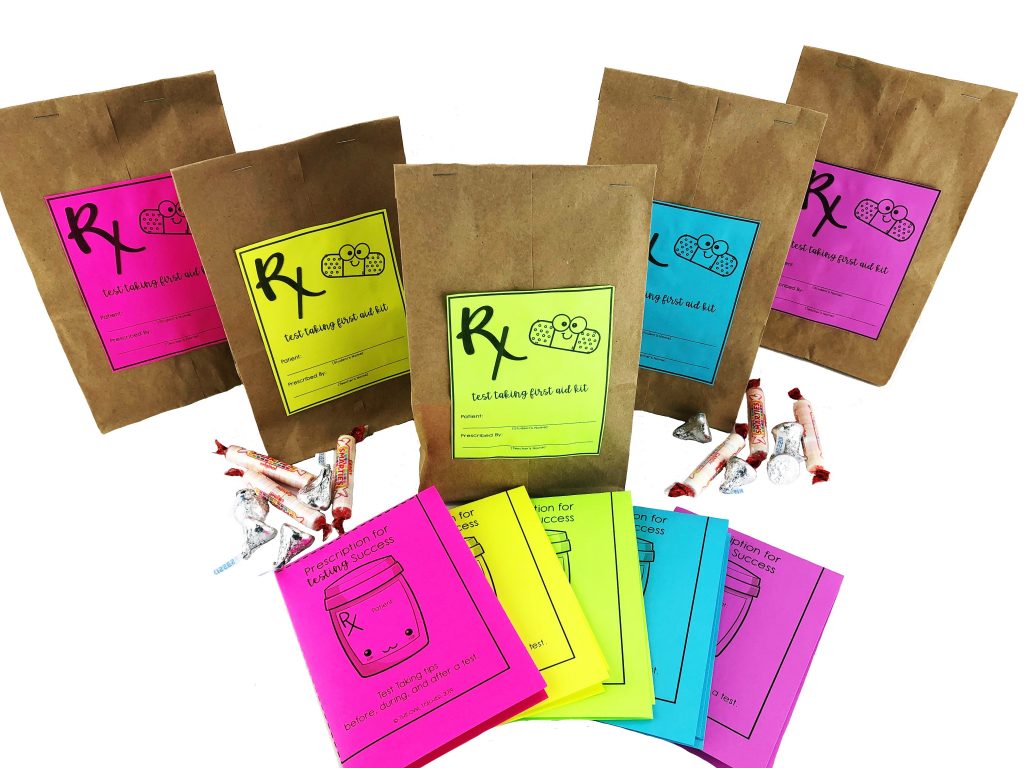 Each student receives a lunch bag that contains on the outside a "prescription" glued to it with the student's name and my name. This is their "Test Taking First Aid Kit."
Inside I provide the "prescription" with an inspirational message and some items such as erasers, a piece of gum, smarties, a pencil, band-aid, etc. You can see that in the image below.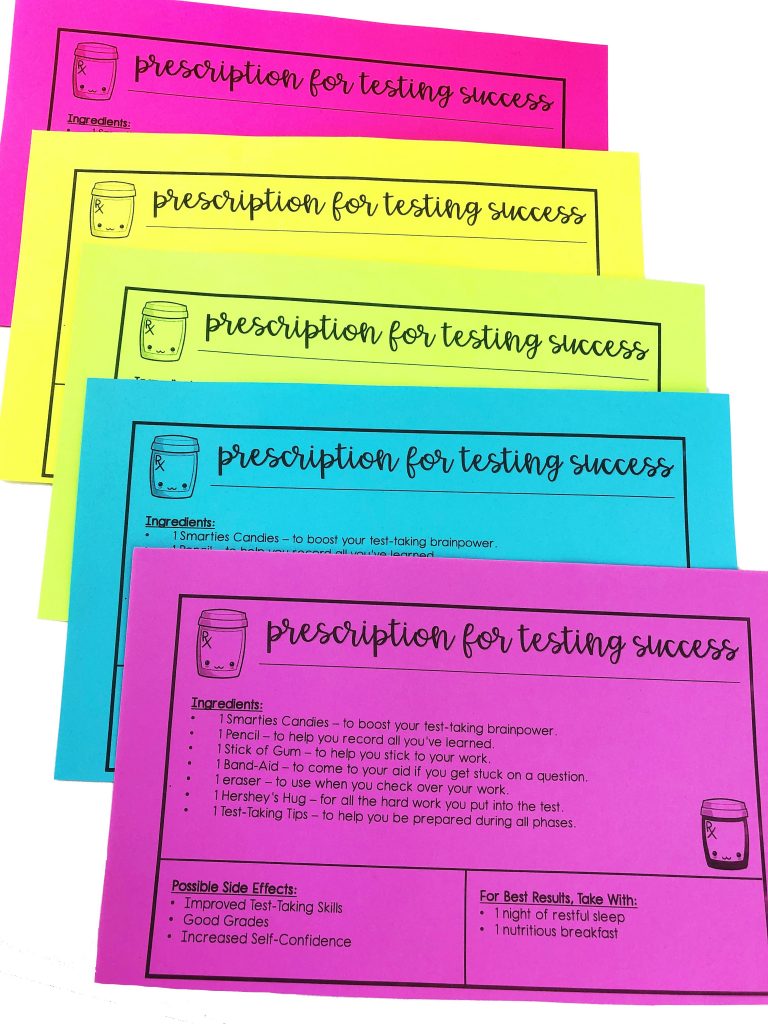 I also include a small little foldable booklet with guided information regarding test-taking tips before, during, and after testing.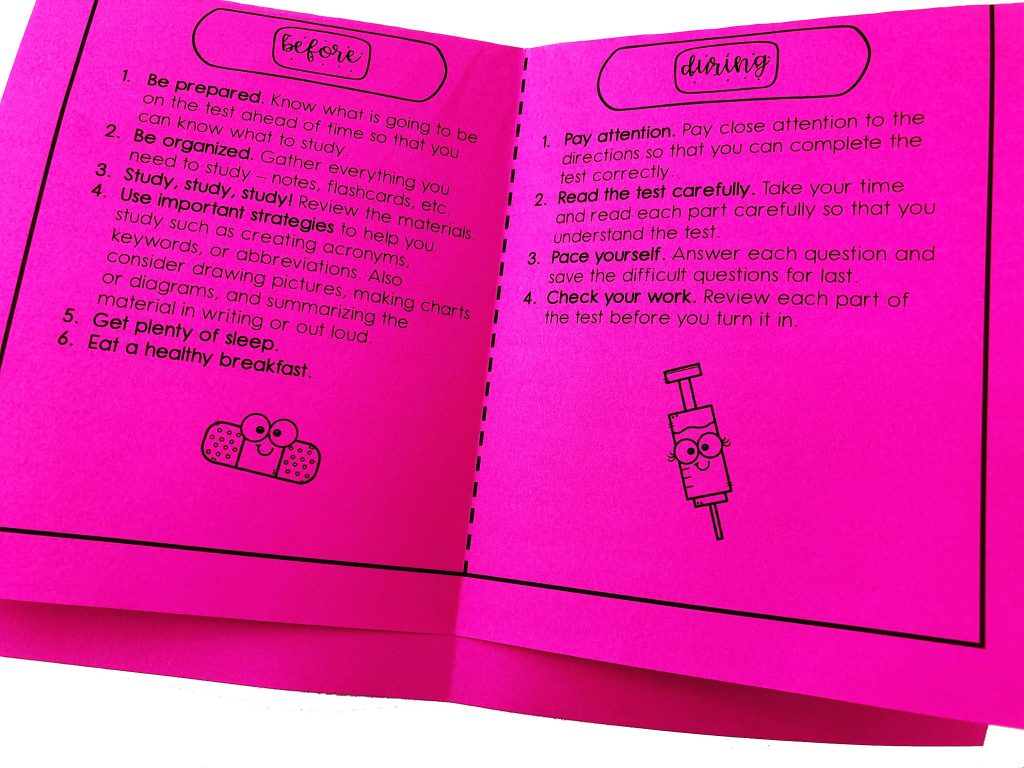 We go over this booklet together and discuss how students can be prepared before a test. We talk about all the different test-taking strategies and how to study. We also practice reading "standardized" tests using old tests.
To mix things up, I like to create engaging test prep review activities to review the content so that it's more than just reviewing with worksheets or test prep workbooks.
This activity really engages students, provides inspiration, and motivates them, along with providing the knowledge they need to be successful! It really is a prescription to success during testing time.
Grab the FREEBIE!
Want to provide your students with the same "prescription to success" too? Click here to download it for FREE!

Need more test prep strategies? Check out these other great ideas for your upper elementary students!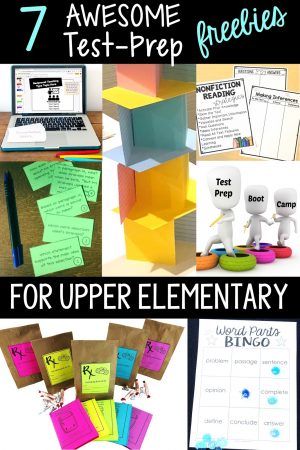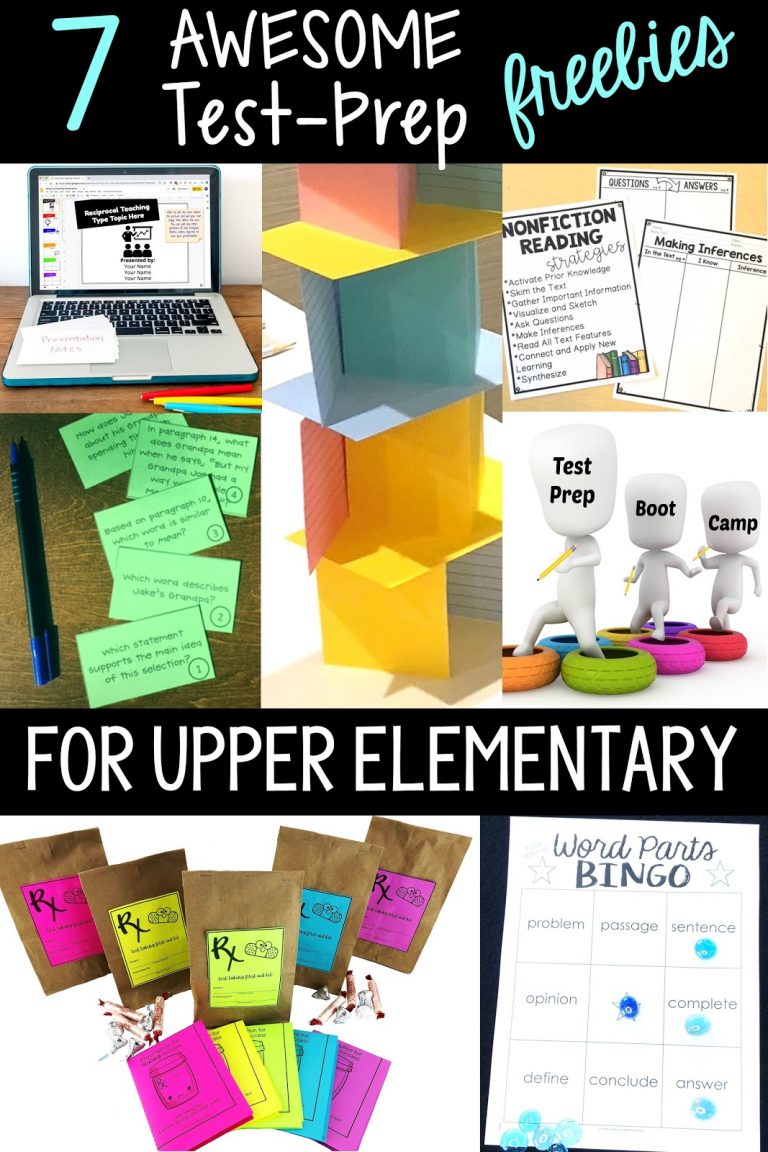 Reciprocal Teaching Presentations Test Prep // Elementary Inquiry
The Power of Active Reading as a Test Prep Strategy // Think Grow Giggle
Sorting Reading Test Question Stems // Tarheelstate Teacher
Test Prep Boot Camp // Tried and True Teaching Tools
Making Test Prep More Enjoyable // Kerry Tracy
Preparing Students for Testing // The Owl Teacher
Test Prep Twist: Decoding Prep for Your Struggling Readers // Reading by Heart
Get Weekly Freebies!
Sign up for our short & sweet newsletter to get a freebie each week! It's quick and to the point, because you are busy!