I don't like snakes. I never have. There is something about them that just creeps me out! So when I heard about this book, I Don't Like Snakes by Nicola Davies, I was a little hesitant to check it out. Why would I want to read a book about creepy large crawly things?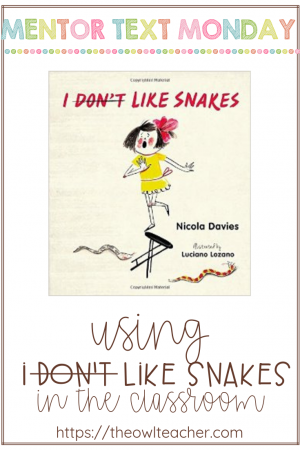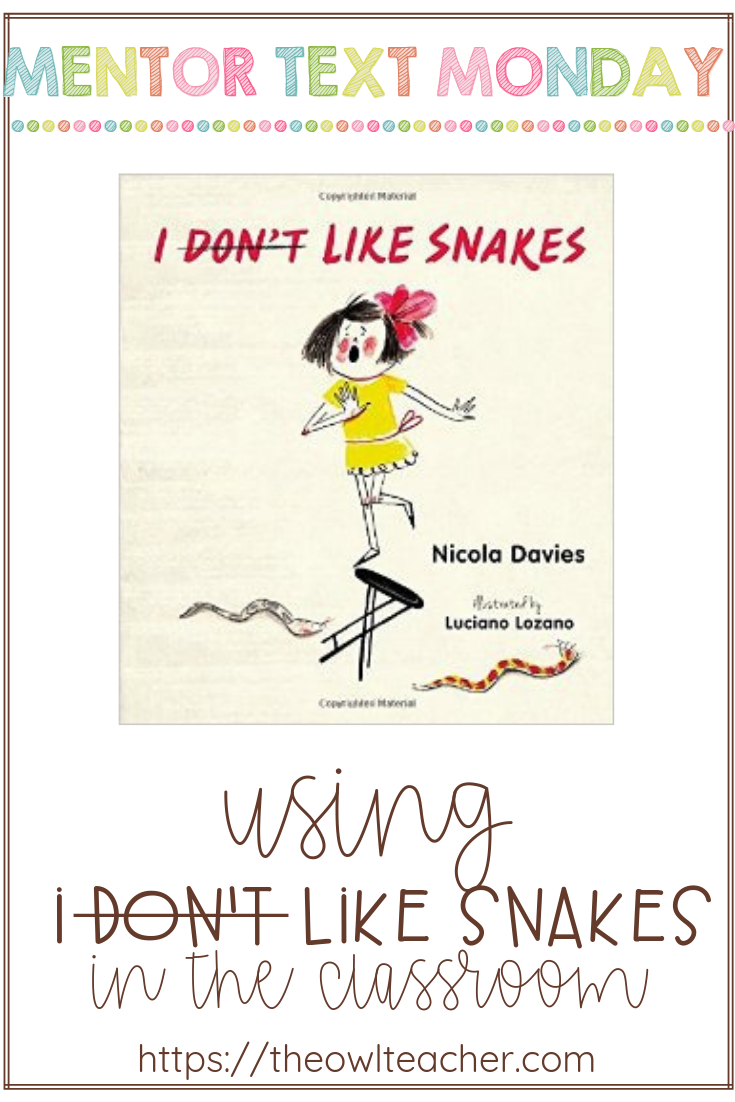 Eventually, I gave in and decided to just check the book out anyway. To my surprise, it was a valuable book that actually didn't creep me out. This story is actually about a little girl who doesn't like snakes but her family has lots of snakes and loves them!
The first thing that I found interesting about I Don't Like Snakes is that it is nonfiction! But it's not a traditional nonfiction book. On the left side of the book is the story from the little girl who does not like snakes and her reasons why. On the opposite page, her family explains the concept to what she didn't like. For instance, she mentions she doesn't like the snake's skin because it's slimy. The family then explains that it's actually not slimy, explains what it is like, and how it is even shed! I like when that kind of thing happens.
However, just like a traditional nonfiction book, it actually has many facts and information about snakes that are both educational and interesting. Students will be engaged and learning at the same time. It also has a bibliography and an index — both features that can be focused on when teaching about text features and citing sources.
Further, this book would make a great mentor text for when teaching about classification, as it focuses on similar concepts for reptiles. It also discusses camouflage (for adaptations) and prey/predators.
Throughout the book, there are various snakes painted in beautiful watercolors, and in the beginning, there are many images of 'normal' families with their 'normal' pets.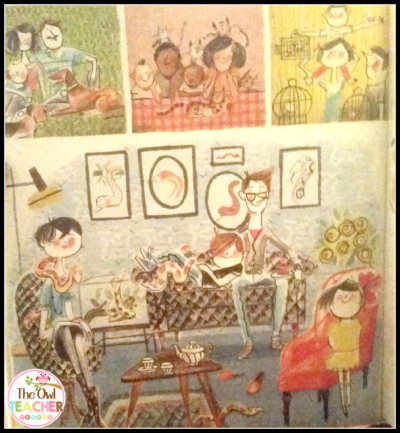 As the story progresses, of course, the family convinces the small girl that snakes really aren't that bad and there is definitely character change. Another important concept taught in reading. Finally, and most importantly I think, it teaches that people (including myself) should not judge a book by its cover. By gaining knowledge, we are more equipped to understand and not fear the assumed.
So did this book change my opinion on snakes? Absolutely not! They are still creepy, but at least I am willing to pick up the book now.
If you want to grab this book, (aff. link) I Don't Like Snakes, you can click here to pick it up on Amazon.

Get Weekly Freebies!
Sign up for our short & sweet newsletter to get a freebie each week! It's quick and to the point, because you are busy!