With Halloween around the corner, why not get a bit festive? However, there are many children who do not participate in Halloween or anything related. I try to keep my fall activities more on the safe side so all students can be involved in the fun. One way that I like to do this is by creating a fun but easy paper pumpkin craft.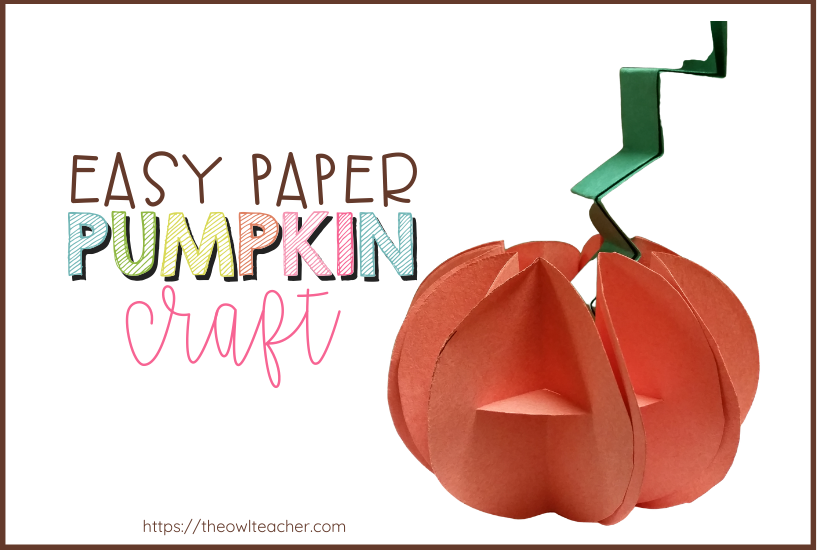 This quick and easy paper craft pumpkin is easy to make and will take very little classroom time.
Step 1. To begin, head to your die-cutting machine and cut out some circles. One pumpkin uses 10 circles — the size doesn't matter. The bigger the size, the bigger the pumpkin (however, you may find you need a few more circles for bigger pumpkins to look better.) For my pumpkin, I simply cut each circle in approximately 2-inch diameters.
Step 2. Take one circle and hold it in the middle. Then with the other 9 circles, you fold them in half and cut a small slit in the middle of the fold.
Step 3. Next, insert the unfolded circle into the slit of each cut circle.
Step 4. You should spread out the folded circles a little bit to add to the pumpkin craft.
Step 5. To create the stem, I simply take a piece of green construction paper, fold it in accordion style, and glue one end to the middle circle.
Then your pumpkin craft is complete. It looks cute and festive!
Pin for Later: